Event cinema at home
Build global hype for your very first screening.
Premiere your content to fans worldwide

Flexible broadcasting
Broadcast a brand-new performance or breathe new life into an existing project.

Content control
Retain all of the rights to your content and distribute it worldwide.

Powerful monetisation
Ticketing and limited-edition merch drops help monetise your content.
First to know
Premieres are promoted in Discovery, so your show reaches the right fans globally.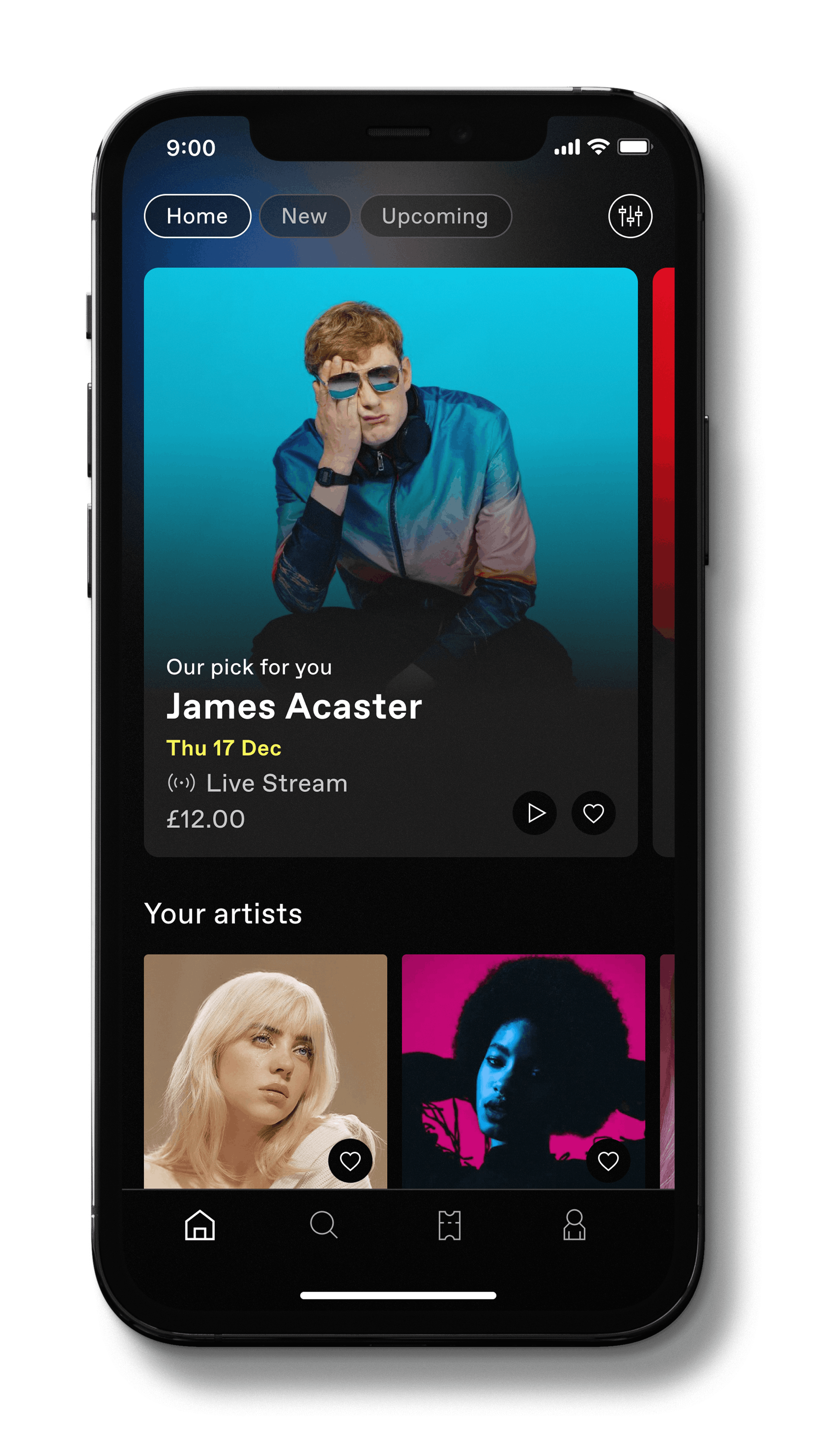 David Bowie's Lazarus

For one weekend in 2020 the theatre doors opened again, as audiences around the world streamed a never-before-seen recording of 'Lazarus'.

James Acaster

Find out how Mr Acaster's 'Cold Lasagne Hate Myself 1999' standup special became a streaming viral hit.

81

Countries in attendance
"The DICE streams we had seen were better, high-quality productions, so we knew it would be a good fit."
DAISY SKEPELHORN
PBJ Management
James Acaster
Talk to us
Interested in premiering your content?